"I provide modern, scientifically-proven techniques with patient-centered communication in a comfortable, professional environment." - Andrew Newman, MD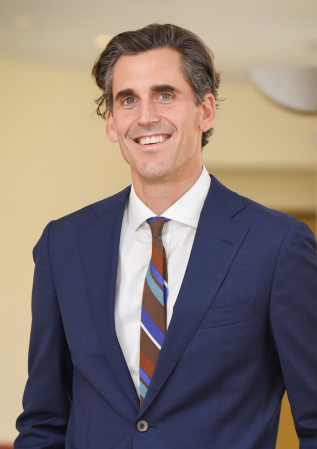 Dr. Newman is a Clinical Assistant Professor of Surgery in the Division of Plastic Surgery at Thomas Jefferson University Hospital. Dr. Newman earned his BS in Biology from the College of William and Mary. He obtained a medical degree at The University of Virginia School of Medicine. Dr Newman completed consecutive residencies in General Surgery and Plastic Surgery both at The Hospital of the Pennsylvania and now specializes in microsurgery. He is certified by the American Board of Plastic Surgery and is a Member of the American Society of Reconstructive Microsurgery. 
Dr. Newman is a recipient of multiple awards and has published numerous academic articles to top plastic surgery journals as well as national podium presentations and lectures. A native of Virginia, he has made Philadelphia his home with his wife and children since 2004.